The ESC and T-ESC® Technologies by ProTec® offer the solution for demanding processing on new or even existing equipment, leading to a better cost of ownership and an easy integration of new processes on already existing lines, such as thin glass coating on standard equipment. Highest yield also for fragile substrates can be generated for inline and also cluster based processing tools.
Our electrostatic systems are specially designed for the needs of our customers, e.g. chucking multiple glasses (also 3D type) on a mobile electrostatic Carrier and guiding them thru an inline plasma coating step, or for temperature controlled OLED evaporation.
Ceramic electrostatic chuck and High Temperature T-ESC®
Polymer electrostatic chuck and Polymer T-ESC®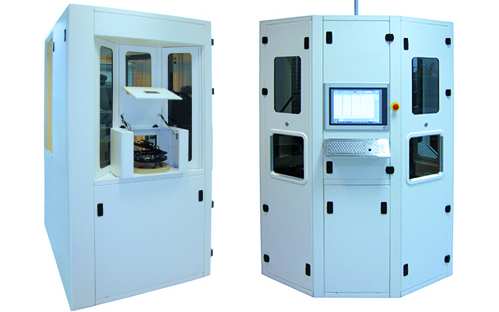 ACU 3000
A fully automated electrostatic chucking/de-chucking unit with up to 120 wafers and/or T-ESC® packages per hour, guarantying an highest yield during handling and many diagnostics features.
Learn More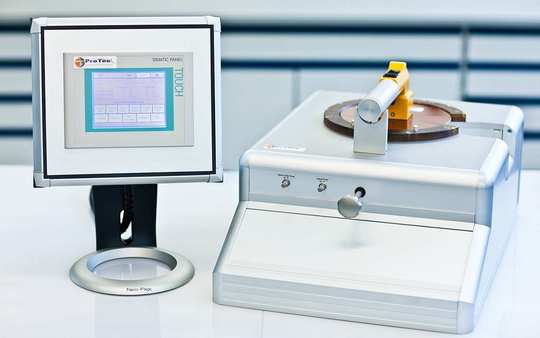 MCU 3000
A manual chucking / de-chucking unit of thin and ultra-thin substrates on carriers T-ESC® for flexible sizes from 4"/6" to 8"/12" with a high flexible mobile handling tool and diagnostic features.
Learn More